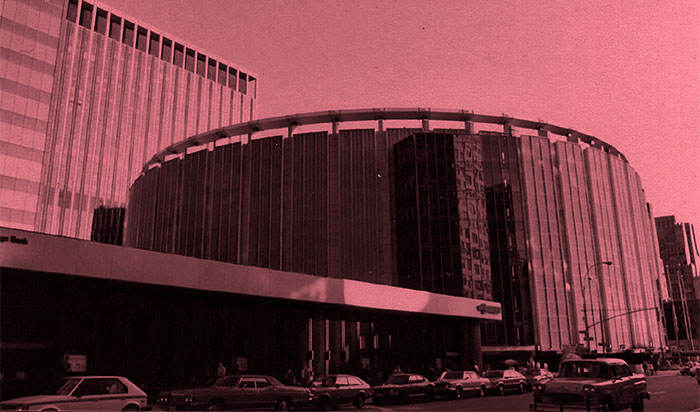 We'd like to thank Andrew Arnett for sharing this story
On January 22, 1982, Bill Murray saved my life.
I was at Madison Square Garden to see The Police with my friend Pete. We had tickets in the blue section, or "Blue Heaven" as it was referred to, because it was all the way back and up. From there the stage looked like a matchbox and the entertainers like ants. We agreed the situation was unacceptable and, while the Go Go's played their opening set, decided to make our move.
We dropped down the wall into green section, snuck by the guard into yellow section, hopped over a small rail to get into orange then, there it was – red section splayed out in front of us like the promised land, with the front row beckoning.
There was only one problem. The entire perimeter of red section was heavily patrolled by security. I cautioned Pete. I suggested we hunker down in orange for a while, at least until the Go Go's played "Our Lips Are Sealed", and then wait for an opening. Continue reading →