We'd like to thank Justin Gish for the following story.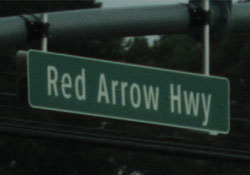 I was driving up Red Arrow Highway, on my way to the Stray Dog Bar and Grill, when a silver Beetle came up fast behind me. The car followed me close for a mile, so I sped up, cursing the bastard who would tailgate me on a two-lane highway. As my speed increased, the Beetle fell back, so my anger ebbed as I pulled into town and idled at a stoplight. But as I waited for permission to turn left, that damn Beetle pulled up beside me and I got worked up again.
I wanted to get a look at the cat who got my blood pressure up a few miles back and boy was I surprised when the driver turned out to be Bill Murray. I no longer wanted to tell him what I thought of his driving; I was sure he didn't mean anything by it. But, seeing as it was Bill Murray, I had to say something.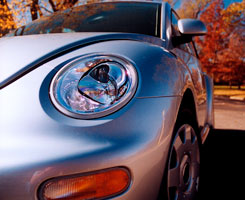 His window was down, so I rolled mine down as well and leaned across my empty passenger seat. He was still looking dead ahead, not even a glance in my direction, so I yelled "FORE!" and he dropped like a prairie dog about to be leveled by a Jeep. After he popped back up, he looked my way and I told him that The Razor's Edge was my favorite movie. He just smiled, shook his head, and said, "Nobody will ever believe you."